Maintenance Services
Computer Maintenance Services
Software Maintenance Services
Choose a workflow, or make your own with Front Software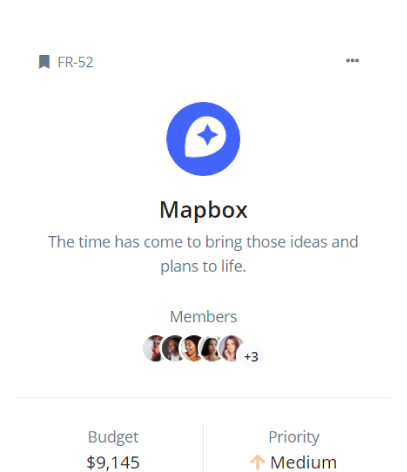 Benefits of Cloud
Security
Many organisations have security concerns when it comes to adopting a cloud-computing solution. After all, when files, programs, and other data aren't kept securely onsite, how can you know that they are being protected? If you can remotely access your data, then what's stopping a cybercriminal from doing the same thing? Well, quite a bit, actually.
Flexibility
Your business has only a finite amount of focus to divide between all of its responsibilities. If your current IT solutions are forcing you to commit too much of your attention to computer and data-storage issues, then you aren't going to be able to concentrate on reaching business goals and satisfying customers. On the other hand, by relying on an outside organisation to take care of all IT hosting and infrastructure, you'll have more time to devote toward the aspects of your business that directly affect your bottom line.
Mobility
Cloud computing allows mobile access to corporate data via smartphones and devices, which, considering over 2.6 billion smartphones are being used globally today, is a great way to ensure that no one is ever left out of the loop. Staff with busy schedules, or who live a long way away from the corporate office, can use this feature to keep instantly up to date with clients and co-worker.
Insight
As we move ever further into the digital age, it's becoming clearer and clearer that the old adage "knowledge is power" has taken on the more modern and accurate form: "Data is money." Hidden within the millions of bits of data that surround your customer transactions and business process are nuggets of invaluable, actionable information just waiting to be identified and acted upon.
Increased Collaboration
If your business has two employees or more, then you should be making collaboration a top priority. After all, there isn't much point to having a team if it is unable to work like a team.
Disaster Recovery
One of the factors that contributes to the success of a business is control. Unfortunately, no matter how in control your organisation may be when it comes to its own processes, there will always be things that are completely out of your control, and in today's market, even a small amount of unproductive downtime can have a resoundingly negative effect.
Start free trial. * No credit card required.
Maintenance
Our services are available for a variety of devices like Desktops, Laptops, Servers, storage systems, networking devices, and much more.
We provide software and website maintenance Services that includes revising, editing, or otherwise changing existing web pages to keep your website up to date.
We provide high quality video surveillance security products and services at highly competitive prices.