You're in good company.
Join millions of businesses on Front.
We Believe Our Professional Skills.
Driving Force
Mr. Akshay sonawane
Managing Director & CEO
Our CEO, AKSHAY is a Software Development expert. After working for more than 6+ years with top Software companies, he started Acrylic Group. AKSHAY is expert in Development, Digital Technology, Web Services, Application Development processes, Analytics, Business Process, Consulting.
Mrs. Mitali Sonawane
Managing Director & CAO
She manages the day-to-day operations of a business and is sometimes referred to as the chief operating officer. The scope of this position depends largely on the size of the business and the industry in which it operates. However, a CAO usually manages numerous branches of the business, including finance, sales, human resources, and marketing.
Mr. Bhushan Deshpande
CMO
His responsible for overseeing the planning, development and execution of an organization's marketing and advertising initiatives. The CMO's primary responsibility is to generate revenue by increasing sales through successful marketing for the entire organization, using market research, pricing, product marketing, marketing communications, advertising and public relations.
Mrs. Shital
Pagare
COO
Design and implement business strategies, plans and procedures. Set comprehensive goals for performance and growth. Establish policies that promote company culture and vision. Lead employees to encourage maximum performance and dedication.
Mr. Hrishikesh Pagare
CFO
He will have primary day-to-day responsibility for planning, implementing, managing and controlling all financial-related activities of the company. This will include direct responsibility for accounting, finance, forecasting, strategic planning, job costing, legal, property management, deal analysis and negotiations, investor relationships and partnership compliance and private and institutional financing.
Mr. Aniket
Bhonde
Head Support
IT technical support officers monitor and maintain the server, networks and production & services with back up files of an organization. He will be installing and configuring computer systems, diagnosing hardware and software faults and solving technical and applications problems, either over the phone or in person.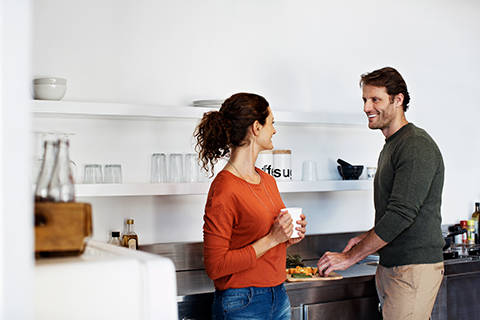 Miss. Shreya Nisal
Head Implementation
She is responsible for managing a team of implementation specialists, who develop new software or configure new hardware for the client. They ensure teams are on task and team deadlines are met. Once in a while during a project, conflict arises between internal teams and the client. Implementation project managers are responsible for managing this conflict and ensuring the problem is solved before the quality of the project is compromised.